Afgelopen zaterdag heb ik een 40km lange rit binnenshuis afgelegd om mijn totaal op 730km te brengen. Maar direct na de rit begon de spierpijn die ik normaal gesproken voel, zich te verdiepen, waardoor ik me buitengewoon moe begon te voelen. De rest van het weekend werd mijn conditie langzaamaan slechter. Ik kreeg daarbij een dreunende hoofdpijn en een droge hoest.
Last Saturday I completed a 40km indoor ride to bring my total to 730km. But directly after the ride the muscle ache that I normally feel started deepening, leaving me feeling excessively tired. For the rest of the weekend my condition slowly got worse. I developed a thumping headache and a dry cough.
Dit zijn de symptomen die ik normaal gesproken krijg bij een gewone virusinfectie en het feit dat ze niet bijzonder opmerkelijk waren, leidde me tot de conclusie dat ik geen COVID-19 had. Omdat het coronavirus een 'novel' virus is had ik verwacht dat het met nieuwe symptomen zou komen.
Met dit in het achterhoofd bleef ik mezelf pushen om (thuis) wat werk te doen en de bug niet al te serieus te nemen. Maandagavond kreeg ik echter een telefoontje van onze fysiotherapiepraktijk, die ik de week ervoor bezocht, om te vertellen dat mijn fysiotherapeut ziek was en dat mijn afspraak voor dinsdag verplaatst zou moeten worden.
Dinsdagavond was mijn toestand wat slechter dan bij een normale griep, dus besloot ik me te laten testen. Woensdagmorgen vroeg belde ik de hotline van de gezondheidsdienst (GGD) en regelde ik dat ik me zou laten testen. De eerste beschikbare afspraak in Eindhoven was de komende zaterdag (vandaag dus). Maar ik kon ook naar het doorrijtestcentrum in Urmond gaan, 30 minuten rijden vanaf ons huis, en me dezelfde dag laten testen, wat ik ook heb gedaan. Het resultaat moest binnen 48 uur klaar zijn.
These are the symptoms I normally get with a virus infection and the fact that they were not particularly remarkable led me to dismiss the idea that I had COVID-19. My impression of the corona virus is that, being a novel infection, it would come with novel symptoms.
With this in mind I continued to push myself to do some work (at home) and not take the bug too seriously. However, on Monday evening I got a call from the physiotherapy practice that I attended the previous week to tell me that my physiotherapist was sick and that my appointment for Tuesday would have to be moved.
On Tuesday my condition was somewhat worse than for a normal flu, so for the sake of argument I decided to get tested. First thing Wednesday morning I call the health service (GGD) hotline and arranged to get tested. The first available appointment in Eindhoven was the following Saturday. But I could also go to drive-through test centre in Urmond, 30mins drive from our house and get tested the same day, which was what I did. The result was due within 48 hrs.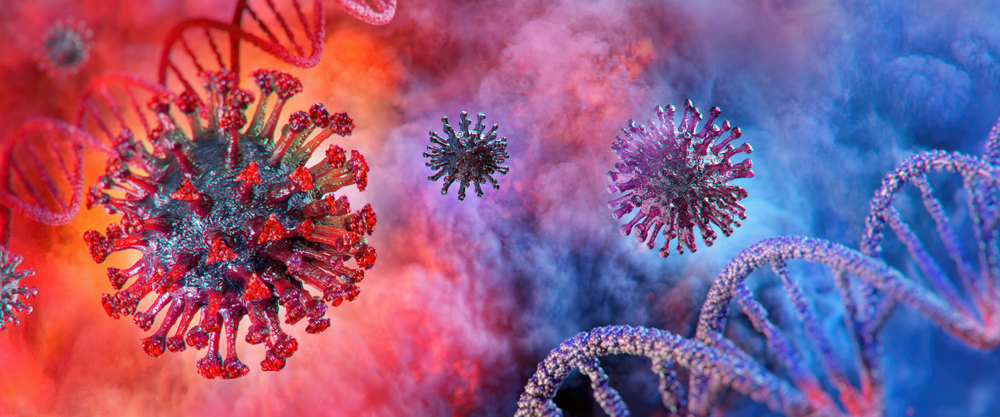 Uit due diligence heb ik de fysiotherapiepraktijk gebeld en een bericht achtergelaten dat ik een test had gedaan. Later die avond belden ze terug om me te vertellen dat mijn fysiotherapeut positief was voor corona. Volgens de praktijk had er weinig kans moeten zijn dat ik COVID-19 van mijn fysio had opgepikt. Tijdens de vorige sessie was er geen direct lichamelijk contact tussen ons. Het had plaatsgevonden in de gym en werd in principe met 1,5 meter afstand uitgevoerd. Maar het hield wel in dat de fysio mij gewichten overhandigde en mij liet zien hoe ik oefeningen moest doen die ik vervolgens met dezelfde apparatuur herhaalde. Men zou denken dat de kans dat ik een infectie van het – op dat moment asymptomatische – fysio zou oppikken, klein zou zijn. Maar aan de andere kant was ik de hele week nauwelijks buitenshuis geweest en het enige andere contact dat ik had gehad was een gitaarles. Ik controleerde het met mijn gitaarleraar en alles was goed met hem. Plus, zijn gitaarlessen zijn strikt 1.5m, contactloos.
Out of due diligence I called the physiotherapy practice and left a message informing them that I'd taken a test. Later that evening they called back to tell me that my physiotherapist had tested positive. According to the practice, there should have been little chance of me picking up COVID-19 from my physio. The previous weeks' session involved no direct physical contact. It had taken place in the gym and in principle conducted with 1.5m separation. But it did involve the physio handing over weights to me and showing me how to do exercises which I then repeated using the same equipment. One would think that the chances of my picking up an infection from my – at that moment asymptomatic – physio would be tenuous. But on the other hand, I had hardly been out of the house all week and the only other contact I'd had was a guitar lesson. I checked with my guitar teacher and all was well with him. Plus, his guitar lessons are strictly 1.5m, contact free.
Gisterenochtend belde de GDD om me te informeren dat ik positief ben getest. Dit boodschap was niet welkom bij de dames omdat het betekent dat Marion en Natasha vanaf gisteren een twee weken durende quarantaineperiode moeten beginnen. Mijn quarantaineperiode is twee weken vanaf het begin van de symptomen, wat effectief betekent dat ik nog een week heb. De klanten van Marion doen alles wat ze kunnen om haar werk vanuit huis te helpen, dus hopelijk wordt de economische impact geminimaliseerd.
Gelukkig ben ik nu op weg naar herstel. De hoest is afgenomen en mijn hoofd doet minder pijn, dusdanig dat ik me nu voldoende kan concentreren om deze tekst te schrijven. Ik begin me ook te vervelen, wat ook een teken van herstel is. Het probleem is echter dat ik nog 270 km moet afleggen voor het einde van de maand. Gezien het feit dat ik nog een week niet uit het huis mag, maakt dit het moeilijk om de uitdaging op tijd af te ronden. Hopelijk kan ik in de komende dagen op Zwift nog korte afstanden gaan rijden. Als ik vanaf maandag elke dag 20 km kan rijden, dan zou ik de kloof voldoende moeten kunnen dichten. We zullen zien.
Yesterday morning the GDD called to inform me that I'd tested positive. This has rather put the cat among the pigeons in our house as it means that Marion and Natasha have to start a two week quarantine period as of yesterday. My quarantine period is two weeks from the onset of symptoms, which effectively means that I have one week left. Marion's customers are doing everything they can to help her work from home, so we hopefully the economic impact will be minimized.
Fortunately I'm now on the road to recovery. The cough has diminished and my head aches less, such that I'm now able to concentrate enough to write this text. I'm also starting to feel bored with not doing very much, which is also one of my signs of recovery. The problem is though that I've still got to complete 270km before the end of the month. Given that I'm not allowed out of the house for another week, this is going make finishing the challenge on time hard. Hopefully I can start riding shortly distances on Zwift in the next few days. If I can do 20km every day starting from Monday, then I should be able to close the gap sufficiently. We'll see.
| | | | | | | | | | | | |
| --- | --- | --- | --- | --- | --- | --- | --- | --- | --- | --- | --- |
| Date | Ride | Environment | Equipment | Dist (km) | Time | Climb (m) | Calories | Rel Effort | Weight (kg) | FTP | VO2 Max |
| 01/05/2020 | Zwift: Road to Ruins | Indoor | Damone SL7 | 30,46 | 01:08:59 | 276 | 706 | 111 | 87,5 | 206 | 43 |
| 03/05/2020 | RD Venlo 87 | Outdoor | Damone SL7 | 86,91 | 03:03:41 | 141 | 1812 | 296 | | 206 | 43 |
| 05/05/2020 | RD Someren Heeze | Outdoor | Damone SL7 | 34,55 | 01:14:41 | 45 | 739 | 70 | 87,2 | 210 | 43 |
| 07/05/2020 | RD Budel Schoot | Outdoor | Damone SL7 | 31,74 | 01:08:14 | 34 | 678 | 94 | | 210 | 43 |
| 09/05/2020 | RD Maasbracht 77 | Outdoor | Damone SL7 | 78,72 | 02:49:19 | 145 | 1605 | 223 | | 210 | 43 |
| 12/05/2020 | Zwift: Sand & Sequoias CW & CCW | Indoor | Damone SL7 | 40,08 | 01:15:00 | 347 | 770 | 98 | 87,2 | 213 | 43 |
| 14/05/2020 | RD Someren | Outdoor | Damone SL7 | 29,38 | 00:58:22 | 34 | 676 | 85 | 86,6 | 213 | 43 |
| 17/05/2020 | RD Middelbeers | Outdoor | Damone SL7 | 100,7 | 03:41:02 | 159 | 2138 | 222 | | 213 | 44 |
| 21/05/2020 | RD Griendtsveen | Outdoor | Damone SL7 | 68,11 | 02:14:04 | 80 | 1426 | 241 | 86,3 | 213 | 44 |
| 24/05/2020 | Zwift: Tour for All 2020: Stage 5 | Outdoor | Damone SL7 | 44,44 | 01:59:43 | 993 | 1267 | 205 | | 213 | 44 |
| 26/05/2020 | RD Budel Schoot | Outdoor | Damone SL7 | 32,03 | 01:10:09 | 37 | 641 | 27 | | 213 | 44 |
| 31/05/2020 | RD Sevenum | Outdoor | Damone SL7 | 83,33 | 02:57:39 | 128 | 1837 | 172 | | 213 | 44 |
| 02/06/2020 | RD Mares | Outdoor | Damone SL7 | 30,86 | 00:59:21 | 30 | 742 | 110 | | 216 | 44 |
| 06/02/2020 | Zwift: Sand & Sequoias CW & CCW | Indoor | Damone SL7 | 40,93 | 01:16:24 | 349 | 787 | 125 | 85.6 | 216 | 44 |
| | | | | | | | | | | | |
| | Totals | | | 732,24 | 25:56:38 | 2798 | 15824 | | | | |